Come and enjoy the fun of becoming an owner with Kym Hann and his team!
Kym is always available to discuss upcoming sales and more than happy to advise owners when considering purchasing.
As horses become available, they will be displayed below.
For further information, please Contact Us.
---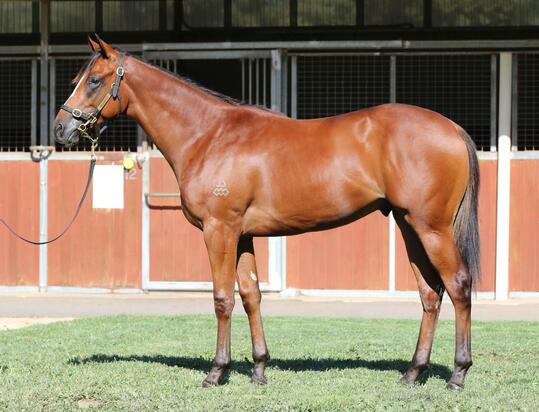 2 year old Bay Colt
Sire: Dundeel Dam: Le Havre
We have currently purchased this classic style coly by one of the hottest sires in the country DUNDEEL.
He is a very athletic looking colt with a magnificent walk and a good winning pedigree.
Shares are available from:
$7,500+ gst for 10%
$3,750 + gst for 5%
Ongoing fees are approximately $300-$350 per month while in training and approximately $90 per month while spelling, these are based on a 10
...
read more
---